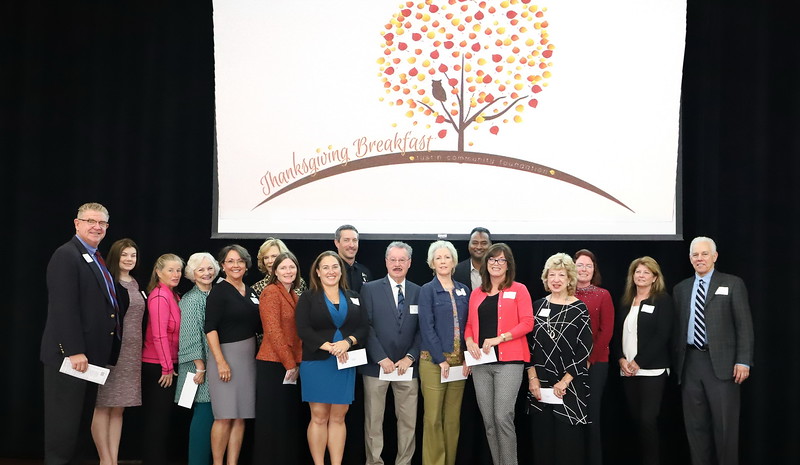 The American Academy of Pediatrics Orange County received a grant to purchase children's books for their health clinics in the Tustin area.
Barbara Benson Elementary School received a grant to purchase library bound fiction and nonfiction books for their school library.
Court Appointed Special Advocate (CASA) volunteers are needed in the greater Tustin area. This investment will help recruit, train and support volunteer advocates who will protect the best interests of children who have been abused or neglected in Tustin. These volunteers will make sure our youth in crisis are not lost in the overburdened legal and social service system or languish in inappropriate group or foster homes.
Through 6 distribution sites in our community, including motels, community centers, the Tustin Family Youth Center and a Section 8 housing development, Grandma's House of Hope's Nana's Kidz Program distributes food bags twice each month during the school year and every week during the summer. Each child receives a bag with enough food for 14 meals covering 2 weekends. A TCF grant will help defray the cost of the healthy, non-perishable meals that can be prepared in a motel room with limited kitchen or even in a car,
Helping the Behaviorally Challenging Child received a grant purchase to purchase marketing materials and program literature for 3 community outreach events and tuition assistance for 20 students to participate in CPS classes.
A grant to ListoAmerica Inc. purchased Micro:bits, a tiny hand held programmable computer to learn coding that will be used in afterschool classroom size workshops for Tustin youth and adults.
The Orange County Food Access Coalition, received a grant for their Harvest Club program to support outreach efforts to increase the number of harvests of surplus fresh fruits and vegetables from backyards in the greater Tustin community as well as increase the number of deliveries of this often-wasted food within the community.
Proceeds from this grant were used to provide direct services for Tustin veterans through Patriots & Paws Provisions for Patriots program to cover expenses in transportation, rent and household items.
A grant to the Tustin Area Council for Fine Arts (TACFA) subsidized a portion of the annual costs of the FIBO and Meet the Masters Art Curriculum in the TUSD's nine (9) Title 1 elementary schools.
Tustin Dollars for Scholars received funds to support renewable 4-year college scholarships to Tustin students.
The Tustin Host Lions Club – Beckman High School Leo Club received a grant to purchase Eyeglass Collection Boxes, a cash box to be used at events, prizes for the City of Tustin Easter Egg Hunt game booth and fund to help grow the program so additional students can participate and experience the rewards of community service.
The proceeds from a grant to the Tustin Police Foundation will support the Turkey Bowl program this fall at Robert Heideman Elementary School and provide each student in-need with a pair of shoes so they can more easily participate in the 9-week Run With a Cop program in the spring.