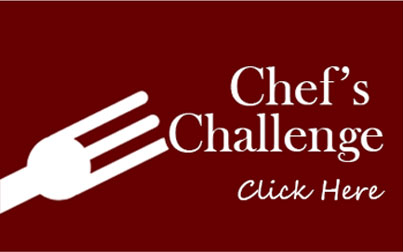 All amateur and professsional chefs are invited to join us at the Tustin Community Foundation's 1st Annual Chef's Gourmet Cooking Contest at the d'Vine Wine Affair and show off your culinary skills for a great cause!
The Tustin Community Foundation directs charitable funds to the real, immediate and ever-changing needs of greater Tustin, primarily though the awarding of annual community grants to Tustin area nonprofit organizations and schools. Your participation in the Chef's Gourmet will help generate the financial support necessary for the Foundation to award grants this November.
Anyone is invited to participate in this event … professional chefs, amateur cooks, bakers and grill masters!  To ensure that each dish is judged fairly, a method of "blind tastings" will be used by our panel of judges. For those of you with a competitive edge, cash prizes will be awarded! Professional and amateur chefs will be judged separately.  Admission to the d'Vine Wine Affair for the participating chef and one guest is complimentary. In addition, trophies will be awarded in each culinary category.
Professional Chef          Amateur Chef                  Peoples Choice
 First Prize       $150          First Prize       $150          First Prize    $125
 Second Prize  $100          Second Prize  $100
                                          Third Prize      $ 75
Professional Chefs can use this event to advertise their business to the hundreds of guests attending the d'Vine Wine Affair!  Amateur Chefs will definitely get bragging rights around town, too!
Appetizers
Sides

(Vegetables, Salads, Breads)

Entrees

(Soups, Pasta Dishes, BBQ, Chili/Stew, Main Dishes) 

Desserts    
Instructions for Participating Chefs
All food should be prepared and ready to serve upon arrival at the event.

TCF will provide a table cloth covered 8 foot table for you to share with another chef.

TCF will provide a volunteer to help you serve, if desired.

Each dish should serve 75-100 guest "tastes" – 4 oz serving cups will be provided.

Hot foods should be kept warm (please bring an extension cord if heating is required). 

Please let us know if you need chafing dishes.

Please bring your own serving utensils (spoon, spatula, knife, etc).

Please bring ice or an ice chest for cold dishes as refrigeration is not available.

Please inform us in advance of any special set-up needs (electrical outlet, etc).

You must arrive no later than 2:30pm to receive instructions and set up pre-judging.

Panel judging will take place at 3:15.  People's Choice Judging will take place until 5:30pm.