The Heart of Tustin: Welcome Home
Event features:
Festive Opening Ceremony (9:30 am)
Tour of Vintage Homes and Gardens (opening at 10 am)
Live Musical Entertainment
Vintage Car and Travel Trailer Show
Maypole Dance (several times)
Horse-drawn Trolley
Quilt Show by Flying Geese Quilting Guild
Guided Tree Walk with Guy Stivers (10:30 am)
Expanded Marketplace of Craft Vendors
Our start location will be at the Tustin Presbyterian Church courtyard at 225 W. Main St.
Tickets will be available at $30 each on the day of the event (or purchase advance sale tickets online at a discount).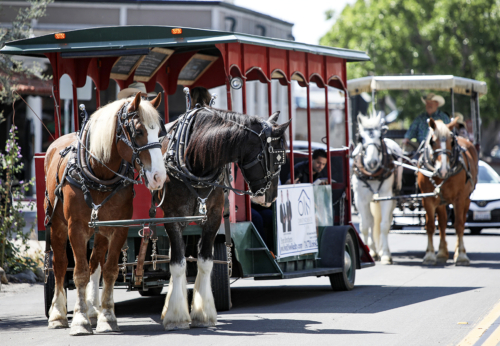 Wear comfortable walking shoes. The self-guided walking tour will take approximately 90-120 minutes, however, we will also have other events listed above to make your day even more pleasurable. (And don't forget that we have some great local restaurants and coffee shops within walking distance.)
Purchase advance sale tickets ($25) at www.TustinHistory.com.
For more information, email tustinmuseum@att.net or call 714 731-5701