2021 Tustin Area Man & Woman of the Year – Press Release
The Tustin Area Man and Woman of the Year Committee (TAMWY) recently announced their selection for Man of the Year, Woman of the Year, and the Youth Volunteer Recognition Award. TAMWY's annual program recognizes individuals for their dedication and outstanding volunteerism in the community.
Mark Eliot and Kim DeBenedetto (both retired TUSD employees), were selected as Tustin Area Man and Woman of the Year for 2021. TAMWY also awarded Malaya Gaerlan, with the Youth Volunteer Recognition Award in honor of her significant contributions to community. Malaya, a 2022 Beckman senior, was honored for her service with the Lupus Foundation of America, City of Irvine Community Emergency Response Team, OC Park/OC Habitat Irvine Ranch Conservancy, and the Beckman Youth Action Team.
Congratulations to each of these amazing Tustin representatives!
To learn more about the Tustin Area Man and Woman of the Year please read the following press release:
For Immediate Release:
Mark Eliot and Kim DeBenedetto Named Tustin Area Man and Woman of the Year
Longtime Tustin community members Mark Eliot and Kim DeBenedetto have been selected as Tustin Area Man and Woman of the Year for 2021.
The announcement was made at the annual Tustin Area Man and Woman of the Year (TAMWY) awards dinner and celebration on Friday, June 3. The event, held at the Santa Ana Elks Lodge, was attended by over 200 people, including city and county officials, previous TAMWY award winners and community members.
The TAMWY program has been held for more than 60 years. Tustin individuals are recognized for their dedicated work and outstanding volunteerism in the community. Nominations for the award come from previous winners or local nonprofit organizations. This year seven men and 10 women were nominated for the award.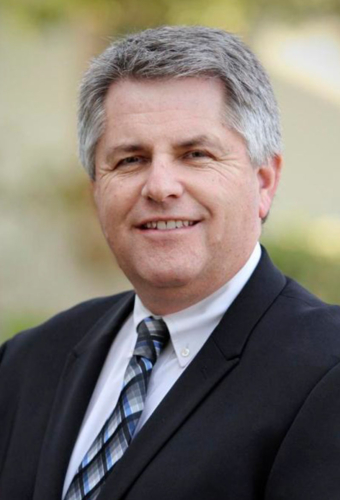 "I'm very honored and grateful to receive this prestigious award," Eliot said. "It's quite an honor to be part of this amazing group of Tustinites who've been recognized in the past and given back so much to our community. Tustin will always have a special place in my heart."
Eliot served as Director of Communications and Public Information in the Tustin Unified School District for 36 years and retired last year in June. During his career, Eliot provided help and support to many nonprofit clubs and organizations throughout the Tustin community.
Over the years, Eliot has volunteered his time supporting the Rotary Club of Tustin-Santa Ana, Tustin Area Council for Fine Arts' Broadway in the Park, Tustin Public Schools Foundation's Dinosaur Dash, Tustin Tiller Days and other local groups and programs.
As a member of the Rotary Club, he coordinated the Arbor Day Program for TUSD third-grade students, Read Across America Day, Teacher Good Idea Awards, Gerry Aust High School Scholarships and High School Students of the Quarter Program.
Among his awards and accomplishments, Eliot was recognized as one of the "Superheroes of Tustin" in 2019 by the Tustin Community Foundation for his dedicated service and outstanding community work.
"I was completely surprised to receive this incredible honor," DeBenedetto said. "This recognition means so much to me because I've lived in Tustin since I was eight years old. Tustin is my hometown and a great place to live."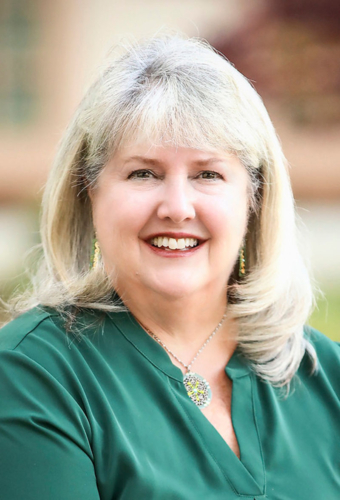 DeBenedetto grew up in Tustin, attended local schools, graduated from Tustin High School and taught at Barbara Benson and Helen Estock elementary schools in TUSD for the last 20 years of her 32-year teaching career.
Upon retirement, DeBenedetto jumped in full time as a volunteer with the Tustin Area Council for Fine Arts (TACFA), serving as president and vice president of fund development. She helped raise over $100,000 in sponsorships to fund Broadway in the Park and other programs. She also oversaw TACFA's arts and music programs for TUSD students.
Among her other volunteer activities, DeBenedetto has served as president of the Tustin Preservation Conservancy, wrote an architectural walking tour of Old Town Tustin, and is a member of the Tustin Street Fair and Chili Cook-off Committee.
Additionally, DeBenedetto co-wrote and revamped the Tustin Area Historical Society's History in a Box program for TUSD third-grade students, and co-wrote and narrated 10 YouTube videos about the Tustin Museum so that individuals could have digital access of Tustin history.
Eliot and DeBenedetto will become lifetime members of the TAMWY organization. They will also ride in the Tustin Tiller Days Parade as guests of honor on Saturday, October 1, and have their names permanently etched on a brick walkway in the plaza between the Tustin Library and Clifton C. Miller Community Center at the Tustin Civic Center.