2022 Tustin Area Man & Woman of the Year – Press Release
Kurt Bensworth and Sharon King Named Tustin Area Man and Woman of the Year
Longtime Tustin community members Kurt Bensworth and Sharon King have been selected as Tustin Area Man and Woman of the Year for 2022.
The announcement was made at the annual Tustin Area Man and Woman of the Year (TAMWY) awards dinner and celebration on June 2. The event, held at the Santa Ana Elks Lodge, was attended by over 100 people, including city and county officials, previous TAMWY award winners and community members.
The TAMWY program has been held for more than 60 years. Tustin individuals are recognized for their dedicated work and outstanding volunteerism in the community. Nominations for the award come from previous winners or local nonprofit organizations. This year two men and four women were nominated for the award.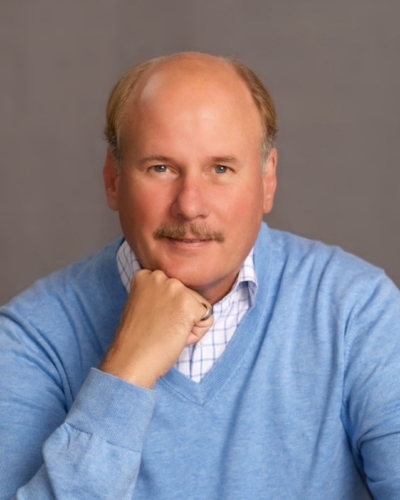 "When I heard my name announced I felt a sense of pride and honor to be part of such an elite group of Tustin men and women," Bensworth said. "The community of Tustin is near and dear to my heart especially because I am a Tustin High graduate. I am privileged to have served others and feel special to be selected as a Tustin Man of the Year."
Bensworth is a long-term Tustinite who has a sincere devotion and concern for the Tustin community. The 1978 Tustin High School graduate champions collaboration with many Tustin organizations and has fostered real synergy to help the entire community.
Bensworth has been an indispensable volunteer with the American Legion, Tustin Post 227. He is the founding member and Commander of the Sons of the American Legion, Squadron 227, and since 2019, has served as the post's financial officer.
Other community involvement includes serving as a docent at the Tustin Museum, board member and treasurer for the Tustin Area Historical Society, co-chair of the Tustin Museum Revitalization Committee, member of the Tustin Pride Committee and supporter of the "Friends Serving Seniors" food delivery program.
Bensworth has been a member of the Tustin Host Lions Club since 2019, currently serving as its president. As a Lions Club member, he has participated in the Tustin Chili Cook-off, Tustin Police Department Hero's Luncheon and Tustin Tiller Days. He has also served as MD4 CA Lions Student Speaker Contest co-chair and is the recipient of the 2022 Lions International Presidents Award and 2022 Lions Melvin Jones Award.
Bensworth has also been actively involved with the Tustin Community Foundation's (TCF) annual Paper Football Challenge. He wrote and established its rules and regulations, and has enjoyed his role as commissioner of the event for the past several years.
For his ongoing volunteer work, Bensworth was recognized twice as TCF's Superhero of Tustin in 2019 and 2021. He and his wife Sandra are the parents of son Reef and daughter Keena.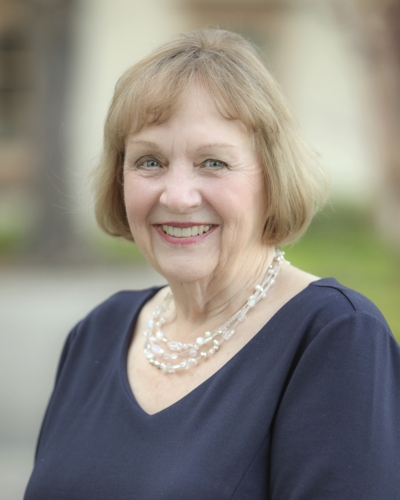 "I am thrilled to join the ranks of the dedicated volunteers of Tustin that are members of TAMWY," King said. "I plan to continue working with various community organizations for many more years."
King worked in the Tustin Unified School District for 26 years. She served as an instructional aide at various elementary schools and school secretary at Marjorie Veeh Elementary School, Hillview High School, Sycamore School and Tustin Adult Education.
For the past 35 years, King has been a tireless volunteer. Beginning in the Tustin schools, she served in positions from PTO co-president and treasurer to advertising manager for the high school's yearbook. In addition to her work in the schools, King has dedicated her leadership skills in working with the Girl Scouts since 1987.
King's keen abilities to lead and organize led her to join the local Soroptimists chapter of Santa Ana/Tustin where she served as its president for three years. The organization, under King's guidance, helped countless young women in the community to seek higher education and become future leaders. King has also volunteered for the Tustin Area Council for Fine Arts (TACFA) as an active member of its Encore Auxiliary group, volunteering at Broadway in the Park and wherever help was needed in TACFA's art and music programs.
Additionally, King has served as the volunteer chair for the Tustin Community Foundation's Sip and Stroll event and participated on TCF's Advisory Board. During the pandemic, King was one of the first to volunteer for TCF's "Friends Feeding Seniors" and supported weekly food delivery throughout the duration of the program.
In her spare time, King loves to travel, especially to Idaho where her daughter, Kristy, son-in-law Blake, and grandchildren, Adler and Addison live.
Bensworth and King will become lifetime members of the TAMWY organization. They will also ride in the Tustin Tiller Days Parade as guests of honor on Saturday, October 7, and have their names permanently etched on a brick walkway in the plaza between the Tustin Library and Clifton C. Miller Community Center at the Tustin Civic Center.