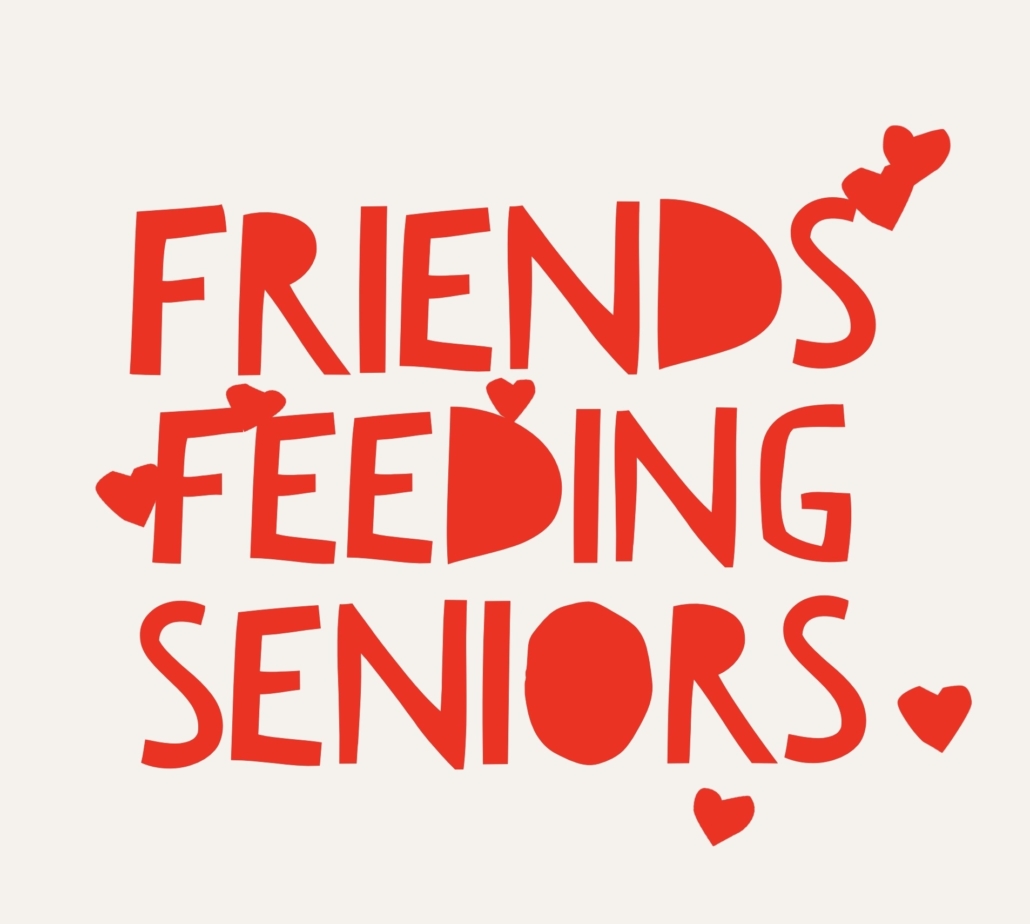 Many senior adults in the greater Tustin area do not have friends or family they can depend on for regular meal support and COVID has made it even more difficult.  Current programs like Meals on Wheels provide food Monday through Friday.  In partnership with Friend's Cafe, the FRIENDS FEEDING SENIORS program provides 3 nutritious weekend dinners to Tustin seniors in need so they can remain home and stay healthy during the COVID crisis.
This important program will be funded by donations received here and by BUY A MEAL – GIVE A MEAL specials on FRIDAYS at Friend's Cafe.
For every adult meal purchased for curbside pick up or delivery, Friend's Cafe will donate a meal the Friends Feeding Seniors program.
100% of your online donation will be used to purchase meals for Tustin seniors in need who have been referred to the Tustin Community Foundation.
Even small donations, when added together, will make an impact in the life of a Tustin senior. See below for more information!
Problem
Depending on the study, 1 in 7 or 1 in 12 seniors are food insecure. There are 8,000 people over 65yrs old in Tustin; 1,000 under the poverty line. So between 80-140 are food insecure.
The number is most likely higher due to COVID compounding problem — seniors don't drive, don't want to or cannot go out, their family members are struggling, etc.
Gap between existing services — Meals on Wheels is only on weekdays, currently it's free due to COVID, complaints that the food is "institutional"
Abled seniors don't prepare nutritional meals.
Besides hunger, isolation is a problem.
Seniors are often too embarrassed to ask for help (we're hearing this from churches and other services).
Solution
Friends Feeding Seniors Program
Goal:
• feed 150 seniors, 3 meals weekly
• restaurant-grade, nutritional home-cooked meals
• meals to cover weekend
Program started mid-April
How FFS Works
Needy seniors are identified and referred via Tustin Senior Center, Churches, other charities & community services, apartment manager, current FFS seniors
Meals by Friends Cafe
Funds from donations
Volunteers deliver the meals
Weekly calls to FFS seniors by a volunteer
By the Numbers
Currently 110 seniors x 3 meals weekly
Profile:
• 4 seniors > 90yrs
• 36 > 80yrs
• oldest senior = 94yrs
• Avg age = 71yrs
Every Friday at 3pm, 10 delivery routes
Cost of each meal = $4.85
Menu rotates every 5 weeks